5 Back to School Tech Essentials for 2023
The days are getting shorter, and the temperature is falling, which means the school year is right around the corner! Though we may love sending the kids back to school and getting our morning routine back, we can't deny that there is one daunting task that lies ahead…back to school shopping. If you want to skip the craziness of back-to-school shopping, get your essentials online! Amazon, Target, Staples, Walmart all have great online deals for school materials such as backpacks, notebooks, writing utensils, and even technology! We know technology is constantly changing, so we've compiled a list of five back-to-school tech that will make your life, and your student's, easier this year!  
Whether your student is in college, high school or even middle school, a laptop can be a life saver! Not only are they portable, but now they are super lightweight and with the right research can even be budget friendly! We've got three picks that would be great laptops for students.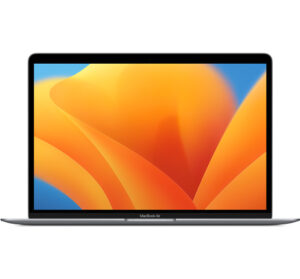 Apple MacBook Air
Known for its sleek and lightweight design, excellent build quality, and lasting battery life. It's great for tasks like notetaking, research, light content creation and surfing the web. It has great specs and has the perfect multi-tasking layout. Not as fancy as the pro, but unless your student is a graphics design major or studying another media major, this laptop gets the job done and saves some money. It is also compatible with all thing's apple, which can be a bonus if your family are loyal apple users. Older Models Retail for around $750 or lower, while brand new models retail for $1,099+.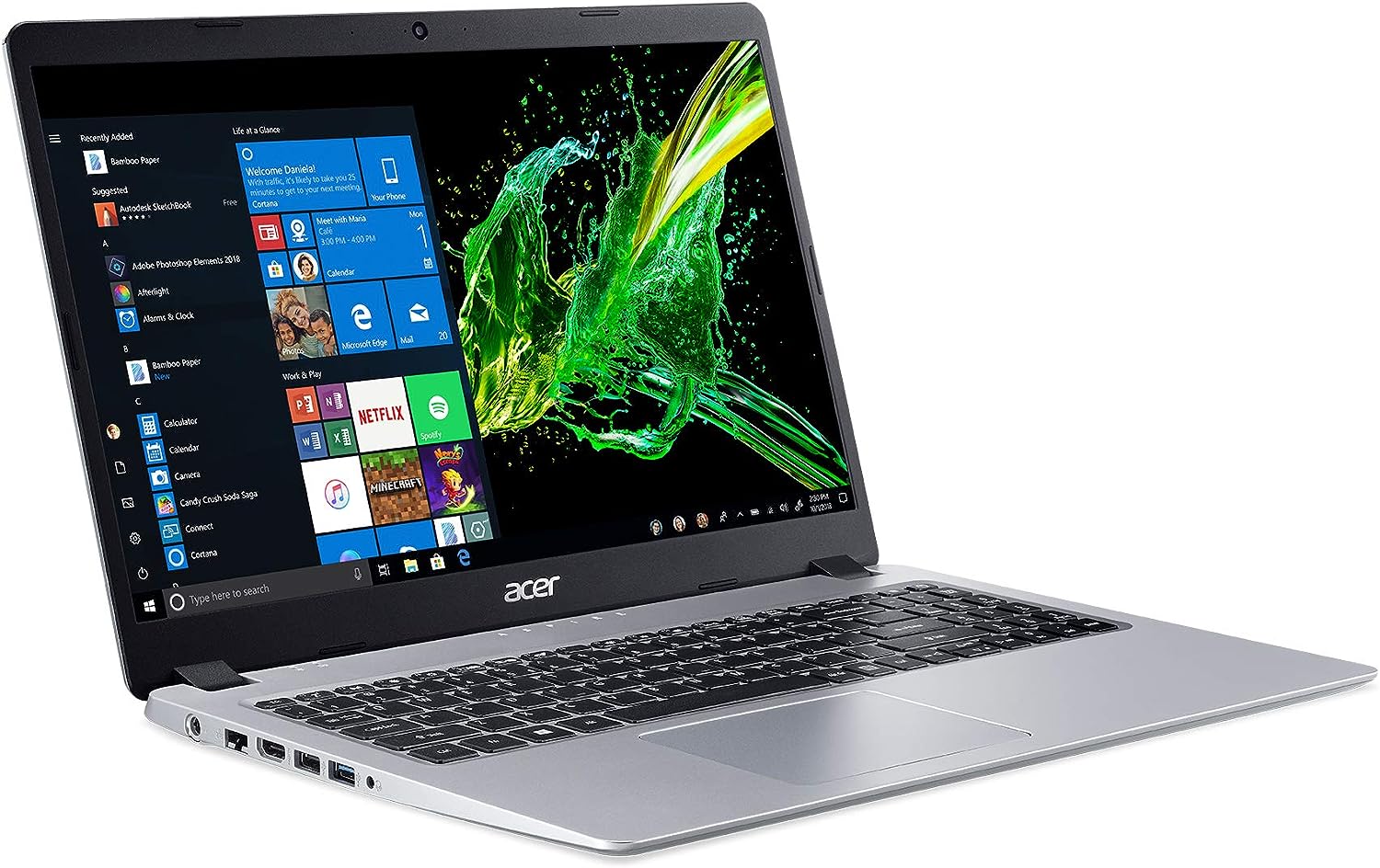 Acer Inspire 5
If you don't want anything extravagant, this laptop is our top pick for the most budget friendly option! This laptop goes for under $500 and likely does everything your student will need with decent performance. The Acer Inspire 5 comes with a great port selection, which can be hard to come by these days, and works relatively fast for its price. Again, it is budget friendly, so it may not be the prettiest build, or the best sound and graphics, but it gets the job done at a great price!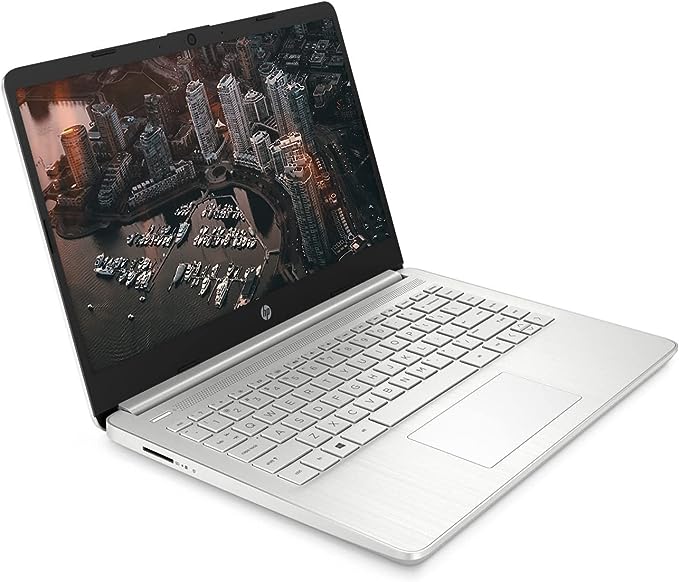 HP Pavilion 14
Offers a balance of performance, design, and affordability, making it a suitable option for college students. HP has been in the laptop market for ages and there is no question as to why. They make great, sustainable products at great prices. This laptop is no different. It starts at an affordable price, but upgrades can be made to it, which makes it the perfect fit for college students who need modifications. It's sleek and thin, has powerful processor options, and high-resolution display options. All for under $800.
No more rushing before school to find your child's book bag! Smart Tags are Bluetooth devices that you attach to items like bookbags, keys, cars, or really any personal item you can think of. They connect to your smart device, and in the not-so-rare event that the item is misplaced, you use your device to track the location of the smart tag. This is the ultimate invention for parents with younger children who misplace everything! Save time (and your peace of mind) by getting these and attaching them to your students items.  
Here are our Smart Tag Picks:  

Apple Air Tag
Compatible with Apple Products only. These are small, easy to set up, and have a long lasting battery. They make it easy to find your items, even in crowded locations. They ping off of an IOS device which makes their location reporting extremely accurate. One apple tag costs less than $30.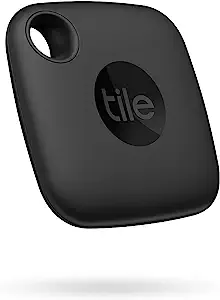 Tile Tag
These are better for those without apple products. They are still very helpful, the only downside to them is they are only locatable through a network of devices with the tile app. This makes its location reporting less exact, with further distances. They can be found for around $20 a piece on amazon depending on the production year.
3. Noise Cancelling Headphones
Headphones are great for drowning out external distractions. If you have a student who is extra prone to outside distractions, think about upgrading their headphones! Noise cancellation headphones eliminate outside noise. These type of headphones can be a bit pricey, but totally worth it for those with lower attention spans.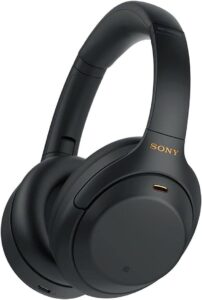 Sony WH – 1000XM4
The ultimate student headphone. These headphones have great audio quality, excellent noise cancellation, and a long lasting battery life. The noise cancellation is so good we would say the only headphones that outrank it are the Apple Airpods Max, but not by much and for a fraction of the price, which makes these totally worth it! These usually retail for $350, which can be quite the investment, but if you've got the extra cash, you won't regret this investment.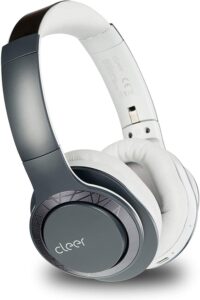 Cleer Enduro ANC
Budget Friendly Alert! These are a great cheap alternative to the more luxurious headphones above. They may not be of the same high quality, but they still get the job done. The audio is still decent and blocks out some noise. They aren't very effective when it comes to wind noise, but with the price being under $100, who can complain?
Most schools and libraries have printers, and if your child is in elementary school buying a printer may not be worth it. However, if your child is your average middle or high schooler, we recommend investing in a printer. Intermediate and High School Students are the masters of procrastination. Set them up for success with a budget all in one printer! These can be bought cheaper than your average printer, they may not be as great as an office printer, but they get the job done and hopefully add some extra snooze time in for your student!  
Here are our recommendations: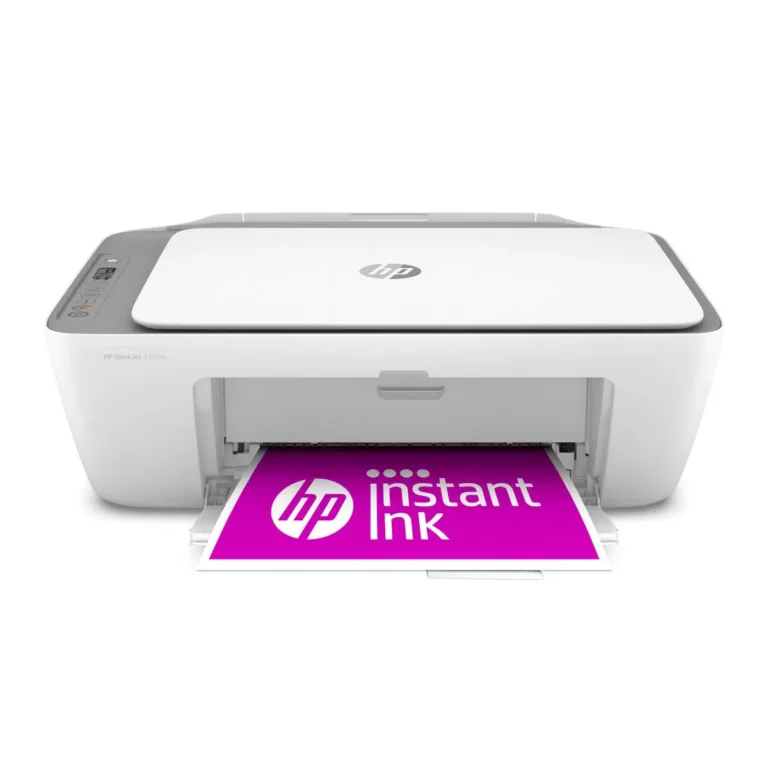 HP DeskJet 2755 Compact All-in-one wireless printer
This printer is great for your average student and has the ability to print, copy, and scan. It works relatively quickly for its price, printing about 20 pages per minute. It prints in both black and white, as well as color! This will likely meet the needs of your student. However, the downside is that ink cartridges can get expensive, as they run out quickly. Overall, this is still our favorite budget all in one printer on the market right now. It can be bought at Walmart and Target for around $80 normally.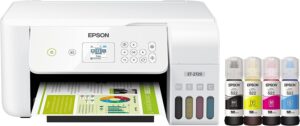 Epson EcoTank ET-2720
If you've got a full house and are willing to shell a bit more out on a printer, we highly recommend the Epson EcoTank ET-2720. This printer prints 33 pages per minute making it a lot faster than the HP Deskjet, and it's ink doesn't run out nearly as quickly. It does have a small display, but its capabilities make up for that. This printer goes for a whopping $294 on Amazon, but then again you are paying for quality.
5. Fiber Internet from Greenlight Networks
As the school bells ring and the excitement of a new academic year fills the air, one thing remains clear: the future belongs to the tech-savvy. Equipping your student with the right tools can make all the difference in their educational journey. From powerful laptops that fuel aspirations to noise-canceling headphones that create the ultimate study sanctuary, these back-to-school tech must-haves are their steppingstones to success. But remember, even the most advanced gadgets, or budget friendly tech, need a strong foundation! Your student deserves a reliable and fast network to support their technology.  
With Greenlight Networks your student can advance their learning experience with lightning-fast downloads and uploads, buffer-free video calls, and seamless research sessions! Our basic plan is only $50/month with 500 Mbps download and upload speeds! If you have more than one student, consider upgrading to our 1 Gig synchronous speeds for only $75 monthly.  
Sign up today and give your student the ultimate edge for success in the digital age! The future is Fiber, and the future is theirs!