CUT THE CORD WITH CABLE TV
It's time to cut the cord with cable TV! We get it, break ups are hard. But this breakup could save you up to $800+ annually! Watch all your favorite shows with the convenience, variety, and affordability that only streaming TV can provide. 
How Streaming Works:
Companies like Apple, Netflix, Hulu, Google, YouTube, and Microsoft are all creating wonderful ways for everyone to watch what they want, where they want, on almost any device imaginable. Waiting in the Doctor's office? Stream your favorite show from your phone. Trying to enjoy lunch in your office, but so is your coworker who happens to chew obnoxiously loud? Drown him out by catching today's game from your work computer. Is your sister's graduation ceremony moving a little too slowly? Pull out the IPad and start that new movie you've been dying to see. Okay, maybe too far but you get the point! You can stream almost anywhere from your TV, laptop, phone, or even tablet.
This generational change means that people will need far more bandwidth than today's networks offer. Using Greenlight Network's fiber-optic Internet delivers streaming content faster than ever, with none of the lag time and buffering that brings the action to a screeching halt! With synchronous download and upload speeds up to 2 Gigabits, getting what you want has never been faster.

Don't know where/how to get started? We've got you covered.
Step 1: Picking Your Providers
Television is no longer a one size fits all utility. With streaming, you now get the chance to pay for only what you want, without shelling out on a bunch of channels that you don't use. You can pick your provider based on the needs of your household. Streaming services provide content for you to watch on-demand, on any device with a network connection. Choosing a streaming provider comes down to three things. Cost, content, and devices! You can choose one or more providers to customize your streaming experience.
Greenlight Networks is partnered with MyBundle.TV to make the switch more effortless than ever! 

MyBundle.TV offers you a quiz to find your best bet with streaming services. All you need to do is answer a few questions, choose the channels that you watch the most, and they'll provide you with streaming bundles curated for you specifically. The best part? The streaming services sometimes come with a discount and MyBundle.TV gives you options tailored to your budget! MyBundle.TV also provides a summary of which bundle of streaming services contains the best match for your needs, as well as the best value bundle that will save you big time if you are up for sacrificing a channel or two!
Lastly, Greenlight's partnership with MyBundle.TV gives you personalized suggestions on what to watch across your apps, and helps you manage your streaming costs!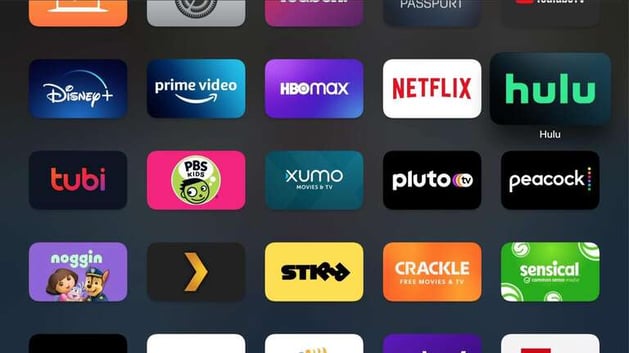 Let's say you opt to do some more research on your own, everyone has different needs and requirements for their service. Plus, there are just so many streaming services to choose from!
Below, we have listed some popular features that people are looking for when picking their streaming providers:
Local channels: When it comes to saying goodbye to cable, getting access to your local networks and prime-time shows is a priority for many. Local broadcast TV networks are available over the air using a digital TV antenna. Several streaming services like Hulu+, FuboTV, Sling, and DirecTV Stream offer local broadcast affiliates in several markets. There are also premium streaming services (Paramount+) that allow you to watch your local live CBS station when you subscribe to their service.
Simultaneous streams: Live TV services don't limit how many total televisions you can set up, but they limit the number of devices you can use simultaneously. Some services let you pay extra for additional streams. Be aware, if you plan to take a streaming device on vacation or share your login with a relative, that some services restrict this behavior.
Video quality:  Most cable TV channels' picture quality displays at 720p, but streaming services can handle the higher picture quality that new 4k/8k TVs offer. If you have a higher-quality TV with the latest technology or a streaming device, you'll likely need a much quicker internet speed to get the best possible picture.
 
Step 2: Deciding on Devices
Streaming devices allow you to connect your TV to the Internet and stream your favorite content, such as movies, sports, music, live news, and more. If you want to take advantage of streaming services like Netflix, Hulu, Amazon Prime, etc., you'll need a way to watch them on your TV.
If you have a newer TV from a major manufacturer, you may not need to get anything at all. Smart TVs usually have these apps built-in and wouldn't require any additional streaming devices! If this isn't the case, don't worry we have you covered with some of our favorite devices that will give you the best streaming experience! Check out our Amazon Storefront for Streaming devices. It features devices from top brands like Amazon Fire and Roku.
P.S. for our gamers, you can stream from a gaming console!
Step 3: Start Streaming your Favorite Shows!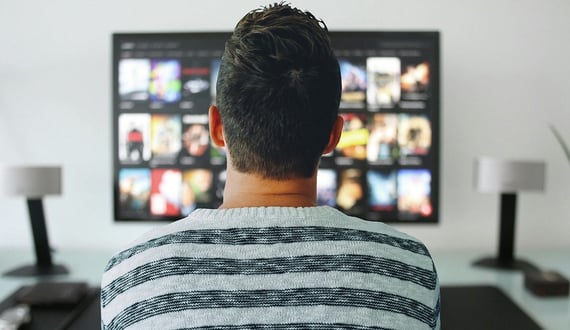 Connect your TV to the internet using the streaming device of your choice. Plug it in and follow the prompts to get started. A network connection is required.
To support streaming all your favorite content in 4K – you're going to need a fast and reliable Internet connection. Our high-speed fiber Internet plans start at just $50/mo. for 500Mbps upload and download speeds. That's fast enough for the whole family to stream with zero buffering, so what are you waiting for – cut the cord and switch to Greenlight Networks ultra-fast fiber internet today to benefit your streaming services even more!
Break up to save up, I guess you could say we are literally giving you the green light to do so.