This November 4th join Greenlight in celebrating Gimme Fiber Day. Yes, it is a real day. No, we are not the only ones to celebrate it! In fact, this is a day recognized across the globe. A day where millions around the world dedicate their time to spreading awareness on the benefits of Fiber connectivity, not only to us, but to our planet as well.
Gimme Fiber Day has been celebrated every November 4th, since 2013. The FTTH (Fiber to the Home) Council Global Alliance (FCGA) leads the way in celebrating this day. It is made up of six regional FTTH Councils active in North America, Latin America, Middle East and north Africa, Africa, Europe, and Asia-Pacific. Greenlight Networks is proud to be a member of the Fiber Broadband Association, (FBA) which is the regional council here in North America, since 2013! Check out this map to see where the others are located: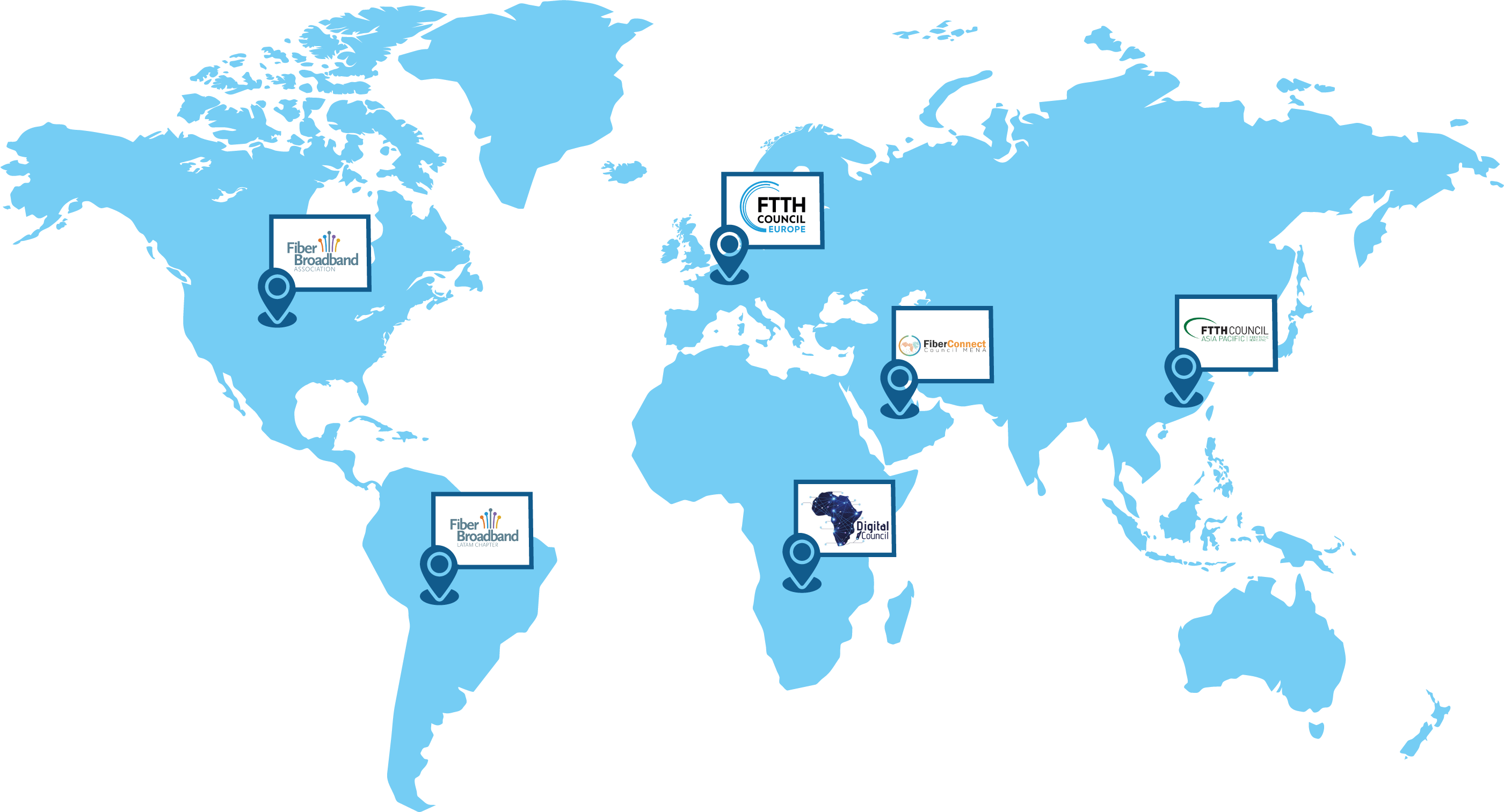 Okay, so now that you believe us when we say other people celebrate Gimme Fiber Day, let's talk about how and why YOU should too.
HOW: Every year Gimme Fiber Day has a challenge. This year's is the Fiber Adoption Challenge. This challenge is dedicated to understanding the key driving factors that impact take-up rates. (The number of people who can have fiber and go through with getting it). Several factors are being looked at such as coverage, GDP, digital literacy, etc. You can join this ongoing conversation with us by tuning into the FBA's annual live Twitter chat on Gimme Fiber Day. Check in throughout the day, @fiberbroadband, to learn more about and contribute to the discussion surrounding this year' challenge. If you have a booked day, you can also follow along using the hashtag #gimmefiberday.
FTTH council Europe has started researching and giving data on varied factors that drive take up rates in celebration of this year's challenge. Check out what they have to say if you miss the twitter chat!
So now you know how to celebrate it, but why would you?
Because we believe in a brighter and greener future, and we hope you do too. Fiber is more than just fast internet speeds, and greater bandwidth. It is about reaching communities. It is about making the internet more inclusive, affordable, and accessible. Furthermore, it is about sustainability, creating a smaller carbon footprint, and reducing waste. Fiber technologies are built to last.
Fiber is much bigger than Greenlight. It is currently the most sustainable telecommunication infrastructure technology and there is a global effort to deploy fiber to as many communities as possible. When we say global, we mean it! Many Europeans have accepted that going full fiber is a prerequisite for meeting the Green Deal deadline of 2050. They have adopted the slogan "Build Fiber, Save Energy." Korean policy makers have spent decades advocating for a more sustainable way, aka Fiber, to have faster internet speeds. According to the OECD, Organization for Economic Cooperation and Development, Korea had over 80% of its internet users connected by fiber. Japan, Lithuania, Sweden, Latvia, Spain, Iceland, and Norway all following with over 70%. In this ranking, out of 37 countries, the US ranks 28th in total fiber connectivity. Meaning we are late to the party and must start playing catch-up to keep up with this global sustainability effort.
So, all this to say, celebrate Gimme Fiber Day with us! Tune into the live chat, check out the hashtag #gimmefiberday and make the switch to Greenlight! Spread the word! We really do believe in a greener future, but we can't do it without you.
Go Green, Get Greenlight.