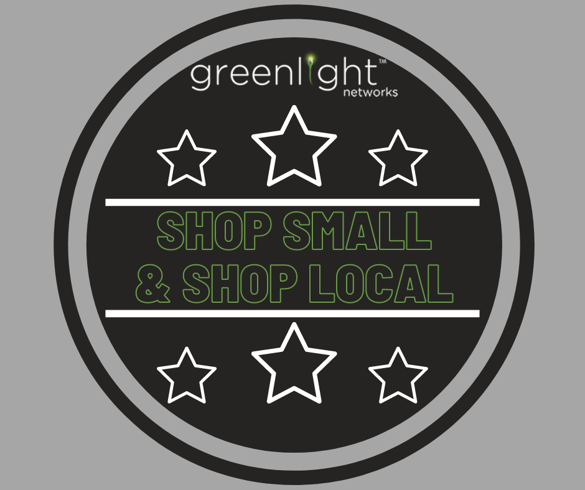 New York State is home to over 451,000 small businesses! However,  2020 has been a difficult year for all businesses, including small businesses in the Greater Rochester Area. As we are doing our part by socially distancing ourselves and staying home, the impact on some of our favorite shops and restaurants is huge. Small Business Saturday is November 28th, 2020 – the perfect time to start your holiday shopping. 
Greenlight Networks is encouraging you to shop local! This can be done in a variety of ways – purchasing local items, ordering takeout for a small family dinner or giving a gift card to a friend! Our community needs our support now more than ever, so please keep your go-to coffee shop, neighborhood grocery store or favorite boutique clothing store in mind! Our team has put together resources to help make your shopping easy.
In the Press:
Democrat and Chronicle: Holiday Shopping
Rochester First – Small Business Saturday
Check out some of Greenlight's Local Business Partners:
One of Greenlight's core values is community. As a business who started off extremely small and in a small residential complex, we know how imperative community involvement and support is to a businesses success. So celebrate this small business saturday by exploring local shops around you, and show them your support. Their business depends on us as a community!