5 MUST HAVE TECH ITEMS FOR BACK-TO-SCHOOL
Wondering what to get your student for the upcoming school year? Back-to-school shopping is a little more modern these days, with a fair dose of technology to help students obtain their grades. We have put together a list of five must-have technology products for school that every tech-savvy kid should have.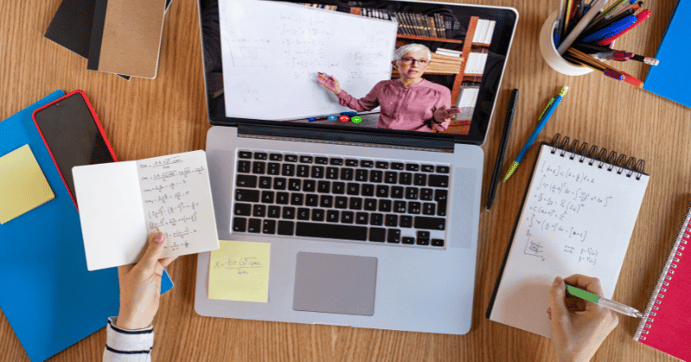 1. Laptop
Laptops are extremely important when thinking about back-to-school because of the continuance of technological advances. Laptops play a huge role in completing assignments. As the amount of online use and traffic increases, so does knowledge. Laptops are helpful to broaden your student's comprehension. With a laptop, students can learn more efficiently by being able to study their curriculum. As well as being able to capture their study materials online all at once.
2. iPad
iPads are a great addition to a student's toolbox. Many students have trouble taking down notes the traditional way with a pen and paper and find it much faster and more beneficial to take notes on an electric device. Students may use a laptop to type notes, or they can use an iPad to organize their notes in a more personal way. Students can also create presentations, build spreadsheets, compose music, or edit movies. Additionally, there are over 180,000 apps for education which opens the door to endless learning possibilities.
3. Smart Phone
A smartphone, such as an iPhone is not a necessity for back-to-school, but it sure would be helpful to have for students to be successful throughout the school year. For example, iPhones, or even cell phones in general, allow students to surf the web and have an abundance of information at the tips of their fingers. It also allows them to keep in touch with their peers, teachers, and classmates easier through instant messaging and/or emails. Similar to an iPad there are thousands of apps that can teach students to develop better study habits, like time management and organizational skills. This product guarantees a higher rate of success for students of most ages!
4. Smartwatch
A smartwatch is a good investment for those in school, who may be suffering a lot of stress. Depending on the watch, you can track overall health and set attainable goals for cardiovascular health, which will benefit their brain, allowing students to learn more. Your student can also use a smartwatch if they want to use it to exercise and/or take some much-needed time for themselves without their phones. 
5. Wireless Headphones 
Lastly, a necessity for many students especially as they grow older, would be a pair of wireless headphones. An item like this is beneficial for studying as students can use them for listening to instructional material from anywhere without bothering anyone around them. Additionally, if a student was studying and they wanted to block out the noise, they'd be able to do so and be more productive with a set of noise-canceling headphones. 
None of these technology products would operate to the best of their ability without high-speed fiber Internet. With Greenlight Networks, you get NY's fastest fiber Internet starting at $50/mo. with synchronous upload and download speeds at 500 Mbps. With no contracts, hidden fees, or taxes you'll have the freedom to work, play, and live without limits. The speed and reliability of our fiber Internet paired with our extensive broadband capability will ensure that each gift was worth the purchase. Check if we are available in your area and connect your devices now!