GET LEARNING AT THE SPEED OF GREENLIGHT
Learning following the pandemic has proven that having a reliable internet connection is more essential nowadays than ever before. Summer is coming to an end and many are getting ready to go back to school. It is time to talk about the benefits of a fast and reliable internet connection for students both inside, and especially outside of the classroom.
A stable Internet connection provides many students with the tools and information they need to succeed. Whether it is acquiring educational material crucial for their studies, or the general access necessary to connect/communicate with their teachers and peers. Even once COVID is done, a staggering 73 percent of college students polled by Cengage said they would still like to take at least some courses online. Additionally, the tendency extends all the way down the educational ladder, with 4.5 million K–12 students taking classes online. Your grades (and future) are therefore more dependent on your internet provider than ever before. Regardless of whether you are in seventh grade, or in your final year of graduate school.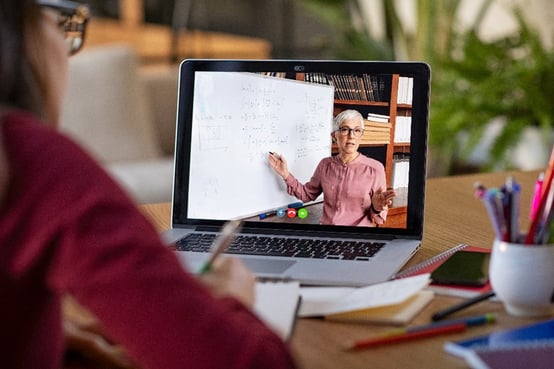 A fast and reliable internet connection is beneficial for students to complete their assignments to the best of their ability. It also lowers the chance of extra tension from what they may already be experiencing. Even though school can be stressful, your internet connection should not be.
With Greenlight Networks, you'll never have to worry about missing a deadline because of a poor internet connection. Our synchronous upload and download speeds allow you to download assignments in no time! Meanwhile, you can upload your homework on the first attempt. With fiber Internet, you won't experience buffering or lagging and you'll experience crystal clear video and sound.  Even if your kid never sets foot in a classroom, they'll hear every word as if they were there. 
For those returning to school, a quick and dependable Internet connection is essential. Greenlight Networks is your solution! As NY's fastest fiber internet provider you'll experience zero buffering, super-fast downloads and uploads, the ability to stream on multiple devices at the same time, superior online gaming, and improved reliability which is guaranteed to better your educational experience. Start learning at the speed of Greenlight and check if we are available in your area!