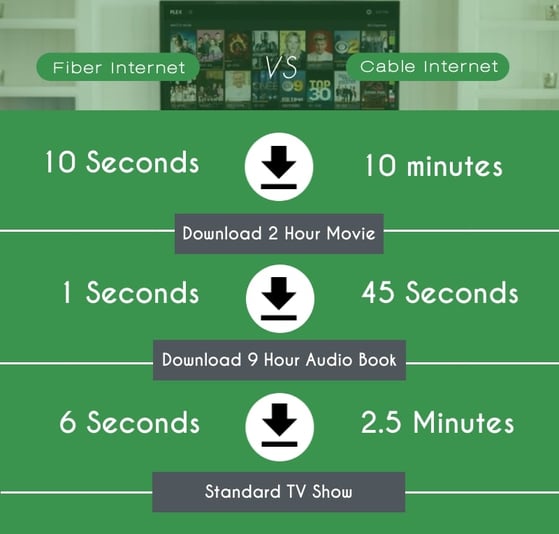 It takes less than 10 seconds to download a two-hour movie with a 1 Gig  connection, compared to 10+ minutes on a 20 Mbps cable connection.
Download a 9-hour audio book in under 1 second versus 45 seconds with cable.
A standard TV show takes 6 seconds to download, compared to 2.5 minutes with cable. Fiber allows you to binge watch shows on streaming platforms and not wait for TV shows to start and buffer.
Importantly, with fiber optic technology you can stream on 15 or more devices all at the same time!  A fiber optic connection supports all your wireless devices at the same time, with more than enough bandwidth.  Gamers will love playing multiplayer games without a lag and buffer with the high-speeds fiber technology provides.