LET'S GET STREAMING: 2022 MLB PLAYOFFS

It's that time of the year again!
Throughout the years most Major League Baseball broadcasts have been exclusive to both TV and Radio stations. Now that more and more people are cutting the cord – the demand for alternative ways to watch your favorite game is higher than ever before. In this blog, we cover the best methods for streaming this year's MLB Playoffs and the World Series.  We'll also tell you how you can stream all the games with zero interruptions. Which means saying goodbye to the oh-so-common buffering wheel.
This year the games will be available to watch on TBS, ESPN, Fox SPORTS 1 (FS1), and local Fox affiliates, but wait did you already cut the cord? Well then that's perfect – you'll be able to stream your favorite teams using online streaming services such as Sling TV, fuboTV, YouTube TV, and Hulu.
Streaming Options
If you plan to or already have cut the cord there are still ways to make sure you don't miss a minute of your team's action.
If you purchase an HDTV antenna, you'll be able to watch your local teams' games for as low as $13.00. With the antenna, you receive your local affiliates of the channels such as Fox, NBC, and CBS. This is perfect if you are only interested in watching your hometown team's games. This is because you will not have access to the mainstream games.
If you are looking to rely solely on an internet there are still many streaming options you can invest in. These give you access to mainstream games as well. These options include Hulu + Live TV, fuboTV, YouTube TV, SlingTV, NFL GamePass, NFL Sunday Ticket, Paramount Plus, and Amazon Prime Video. All you need is either an IOS or Android product or a smart TV.  These include Roku, Amazon Fire TV stick, Apple TV, or TLC Smart TV.
Streaming Platforms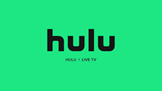 Hulu + Live TV: With a Hulu + Live TV subscription you can follow all the MLB games throughout the year. You can also record their games and access the channels that the games air on. Those channels include Fox, ESPN, FS1, and TBS. You can start your Hulu + Live TV subscription at a low cost of $69.99/month and for a limited time, you can save $10.00/month for three months after your 7-day free trial.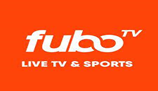 fuboTV:• With fuboTV you can catch all the MLB games – starting at $69.99/month with a free 7-day trial you'll be able to stream postseason games on FS1, Fox Rochester, and ESPN.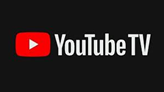 YouTube TV: YouTube TV offers a great starter package which is priced at $64.99/month and just like the other streaming providers YouTube TV offers a free trial for 14 days which is a decent offer. Additionally, for a limited time if you complete the 14-day trial and decide to keep your subscription you'll receive $10.00/month off your plan for 3 months. The starter package will provide you with channels such as TBS, ESPN, FS1, and Fox Rochester!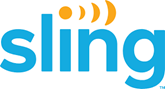 Sling TV: Sling offers a blue and orange package, both priced at $35.00/month starting at $10.00 a month. If you decide to combine both packages the price will increase to $20.00 for the first month then $50.00/month. With Sling orange, you'll have access to ESPN and TBS to watch the game. When combined with the blue package you'll have access to everything which includes TBS, ESPN, FS1.
Do you know all the places where you can stream your favorite MLB team this postseason? You're going to need fast reliable internet to support all your streaming – that's where Greenlight comes in. Greenlight's blazing fast fiber-optic network brings the fastest internet in New York State to your home. With plans starting at just $50/month for 500Mbps it's a no-brainer.
Best-In-Class Benefits:
Zero buffering
Super-sonic synchronous download and upload speeds
Premium network speeds, optimized for a seamless online gaming experience
The ability to stream to multiple devices at the same time with zero lag
Ready to cut the cord and get connected to the fastest internet in New York State? Well, look no further. Find out if our fast and reliable fiber-optic network is available in your area! We can get you up and streaming in no time.