HOW TO STREAM NFL GAMES WITH NEW YORK'S FASTEST FIBER-OPTIC INTERNET
Football season is back!
Grab your wings and a drink and get ready to watch America's favorite sport once again. The 18-week regular season begins on Thursday, September 8th and action continues until the big game on Sunday, February 12th. The 32 teams that make up the NFL will each get to play 17 games this season. That is 544 games, not including the playoffs, that can be watched this year!
The games will be streamed on five main channels this year including ESPN, NBC, Fox, CBS, and the NFL Network. Select games will also be available to stream with a Paramount Plus, Amazon Prime, Twitch, or NFL subscription.
The regular-season games will air on certain channels depending on the night of the week.
Sunday afternoon games with NFC home teams will be shown on Fox
Sunday afternoon games with AFC home teams will be shown on CBS
Sunday Night games will be shown on NBC
Thursday night games will be shown on Amazon Prime.
Monday night games will be shown on ESPN
When it comes to the big game, NBC holds the streaming rights.
Streaming Options
If you plan to or already have cut the cord (gotten rid of a cable subscription) there are still ways to make sure you don't miss a minute of your team's action.
If you purchase an HDTV antenna, you should be able to watch your local teams' games for as low as $13.00. With the antenna, you receive your local affiliates of the channels such as Fox, NBC, and CBS. This is perfect if you are only interested in watching your hometown team's games as you will not have access to the mainstream games.
If you are looking to rely solely on an internet connection, there are still many streaming options you can invest in to receive access to mainstream games as well. These options include Hulu + Live TV, FuboTV, YouTube TV, SlingTV, NFL GamePass, NFL Sunday Ticket, Paramount Plus, and Amazon Prime Video. All you need is either an IOS or Android product or a smart TV such as a Roku, Amazon Fire TV stick, Apple TV, or TLC Smart TV.
Streaming Platforms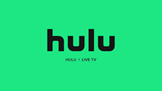 Hulu + Live TV: $69.99/month with a 7-day free trial. This streaming service includes channels needed to watch all the action. It comes with access to all local affiliates of major channels as well as Fox, CBS, NBC, and ESPN. They recently announced that NFL Network and NFL RedZone will be included in their Sports Package, for an additional $10/month. With NFL RedZone you can catch every touchdown of the week on Sunday afternoons.
Amazon Prime Video: Amazon Prime video only costs $9.00/month. There is also a 30-day free trial. Those who already invest in Amazon Prime can get Prime video for no additional cost. It includes access to Thursday Night Football games beginning in week 5.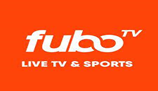 FuboTV: $64.99/month with a 7-day free trial. This includes all channels needed to watch every game. For $11.00/month extra, you can also get the Sports Plus package that includes NFL RedZone!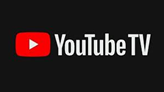 YouTube TV: $54.99 for the first 3 months and $64.98/month thereafter and offers a two-week free trial. Like FuboTV, YouTube TV includes every channel needed as well as the option to add NFL RedZone on the Sports Plus package for an additional $11.00/month.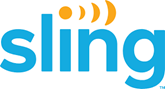 Sling TV: Sling offers a blue and an orange package, each for $35.00/month with the first month starting at $10.00. The combined blue and orange package as opposed to the separate packages will cost $50.00/month and get you ESPN, Fox, NBC, and NFL Network. This service comes with a free antenna for your local channels and for $11.00 extra you can get the sports extra package including the NFL RedZone.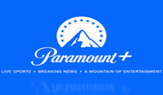 Paramount Plus: $4.99/month with ads, $9.99/month with no ads. As the online streaming service for CBS, only AFC Sunday afternoon games will be aired on this app.
NFL Specific Streaming Options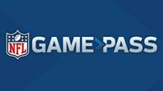 NFL Game Pass: For a flat rate of $100.00, you can watch replays of every game this season, including full games and 45-minute condensed versions. It also gives you the ability to listen to each game live on the go.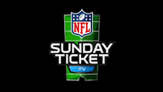 NFL Sunday Ticket: This plan allows you access to only
Sunday out-of-market games. The NFL Sunday Ticket To-Go Pla$293.96 total, $73.49/month. An additional feature of this service is the ability to stream four games at once on one screen. The other package is the NFL Sunday Ticket Max Plan which includes all the same features as well as NFL RedZone and DirectTV Fantasy Zone for $99.00/month.
Finally, all local and primetime games, including the big game, will be free to you when using the Yahoo Sports app on a mobile device.
Don't Forget
With the help of Greenlight Networks, New York' Fastest fiber-optic internet provider, cutting the cord and streaming your favorite content like this year's Football season should be easier than ever. Greenlight Networks offers the fastest and most reliable internet, starting at $50/month for 500mbps. A fiber-optic connection to the home like Greenlight Networks provides numerous benefits such as:
Zero buffering
Super-fast synchronous downloads and uploads
Ability to stream TV, movies, and music on multiple devices at the same time
Superior online-gaming experience
Improved reliability and reduced susceptibility to inclement weather
Finding the best streaming option for you to tune into this year's football season is important, but so is finding a fast and reliable internet connection like Greenlight Networks fiber-optic internet. Learn more and find out if Greenlight Networks fiber-optic internet is available in your area today.